Locs have become a trend in recent times. Aside natural locs, artificial locs are equally becoming women's favourite hairstyle. It could be because of the longevity with which you can wear it clean and not have to frequent the salon to take them off.
Nanaekua Animwaa Appiah is the founder of Giovanna's. A salon she started in later years after training in 2011 during her National Service. She thought she had much time on her hands so decided to have a skill training in hair-styling. She didn't use the skill till 2016 when she thought to herself that she needed to add a "side hustle" just as a form of hobby. She later realized the work load was becoming unbearable so finally decided to quit her 9-5 job and fully go into hair-styling.
Giovanna's has been in existence since 2016 and have been creating amazing hairstyles for women looking to add a little extra look to. "Two years down the lane I took to specializing in artificial Locs when I realized most of my clients were corporate women who hardly had the time for the salon. They want to wear hairstyles that wouldn't require them to visit the salon often. I perfected the craft as the days went by and today when you think of locs Giovanna's comes to mind."
Today, her salon located around Atomic Energy and serves many ladies with amazing hairstyles you just can't resist to wear. The three main artificial locs she specializes in are Fauxlocs, Boho locs and Goddess locs.
Which is your favourite?
FAUXLOCS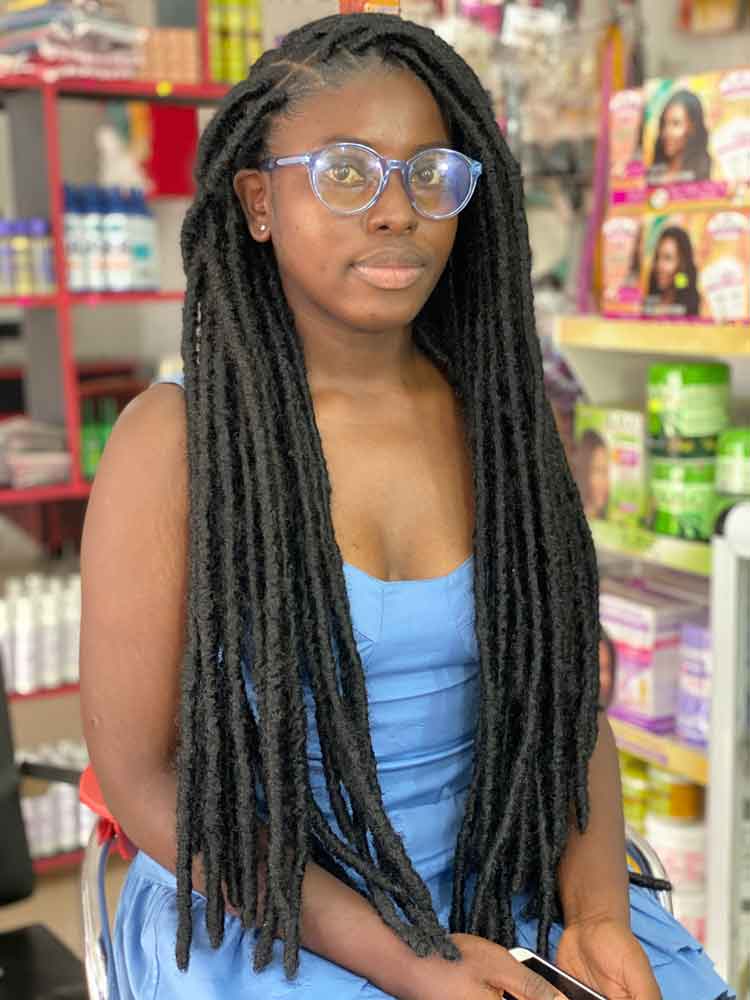 This type of locs really blends well our 4c natural hair of which after weeks of wearing it looks almost like natural dreadlocks. Its kinky texture and feather light weight makes it easy for clients to fall in love with it.
BOHOLOCS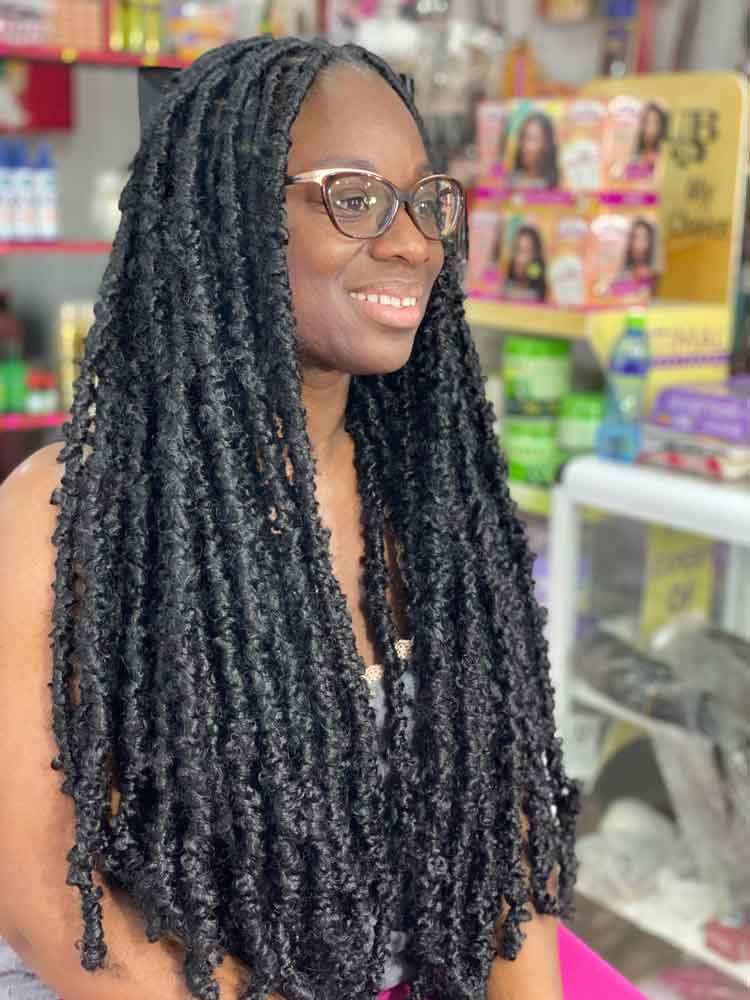 This type of locs comes with a bohemian feel. Rich uneven patterns of flow of curls from top to base. It's mostly preferred by clients who do not want to the regular kinky kind of texture it's among our luxury lines because of its richness
GODDESS FAULOCS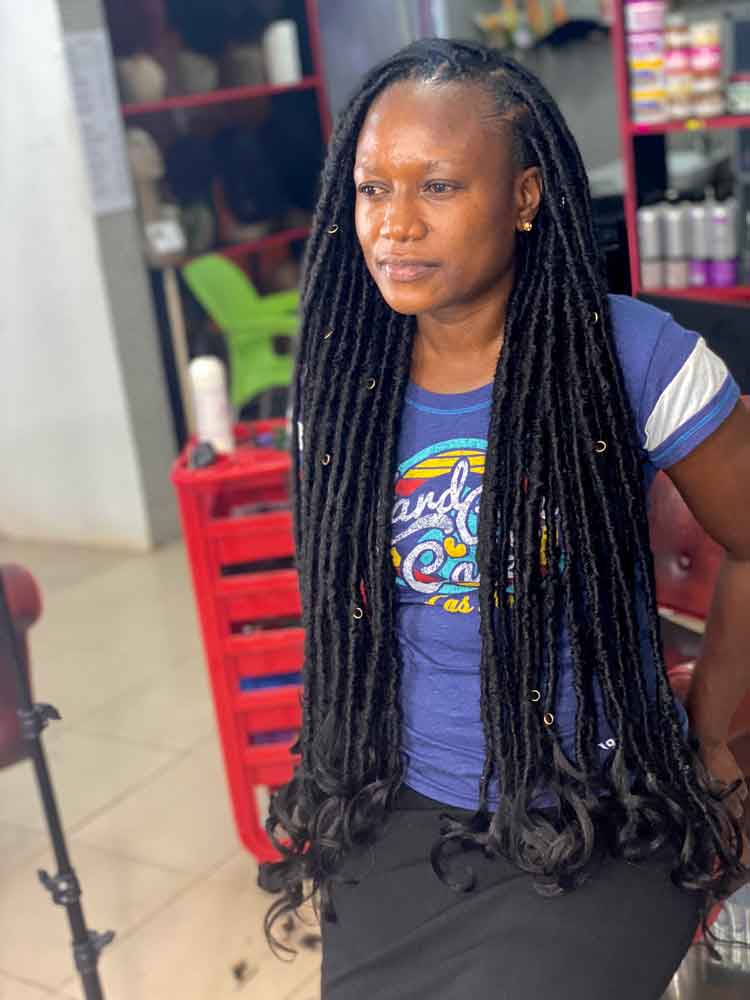 Goddess or Gypsy fauxlocs was inspired by women who keep their locs undefined curly or have curls running through them.
Locate them on Instagram at @Gio_vanna_s