1. Pre-wedding/ Engagement session
During the pre-wedding or engagement photo shoot session, it is a good time for would be couples to rehearse their posing and to get comfortable in front of the camera.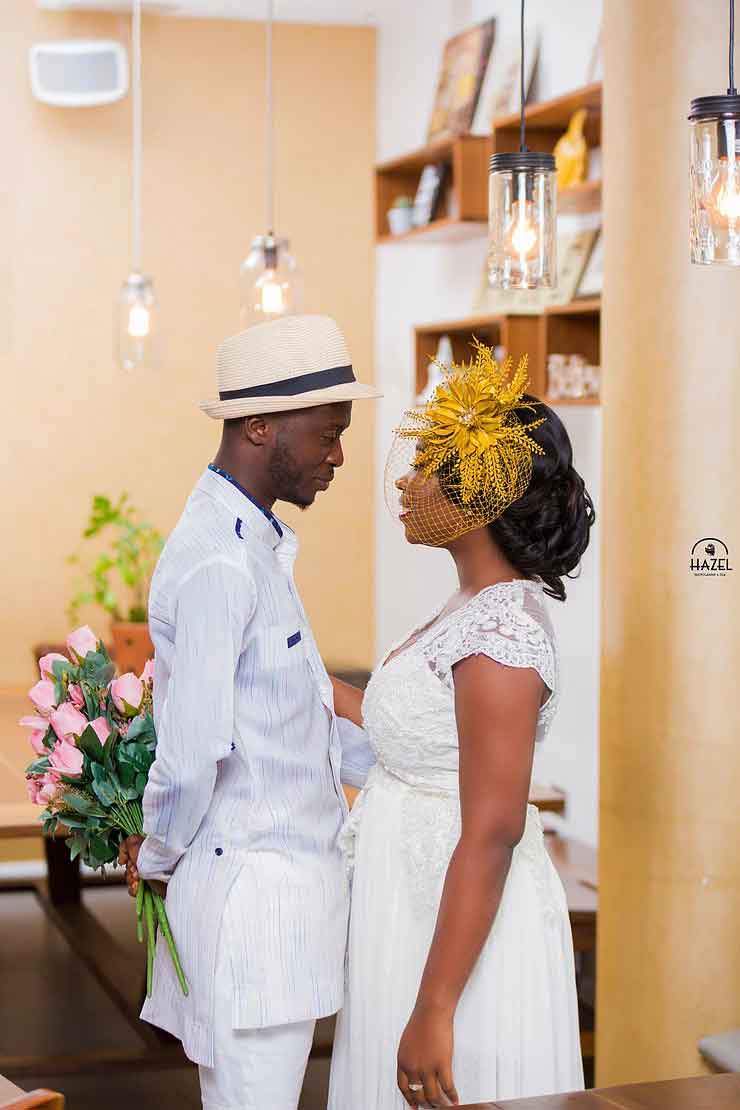 Couples often feel relaxed when they are cheered on by the photographer and encouraged with each pose. The experience of the pre-wedding session makes it easier to pose for the actual wedding portraits.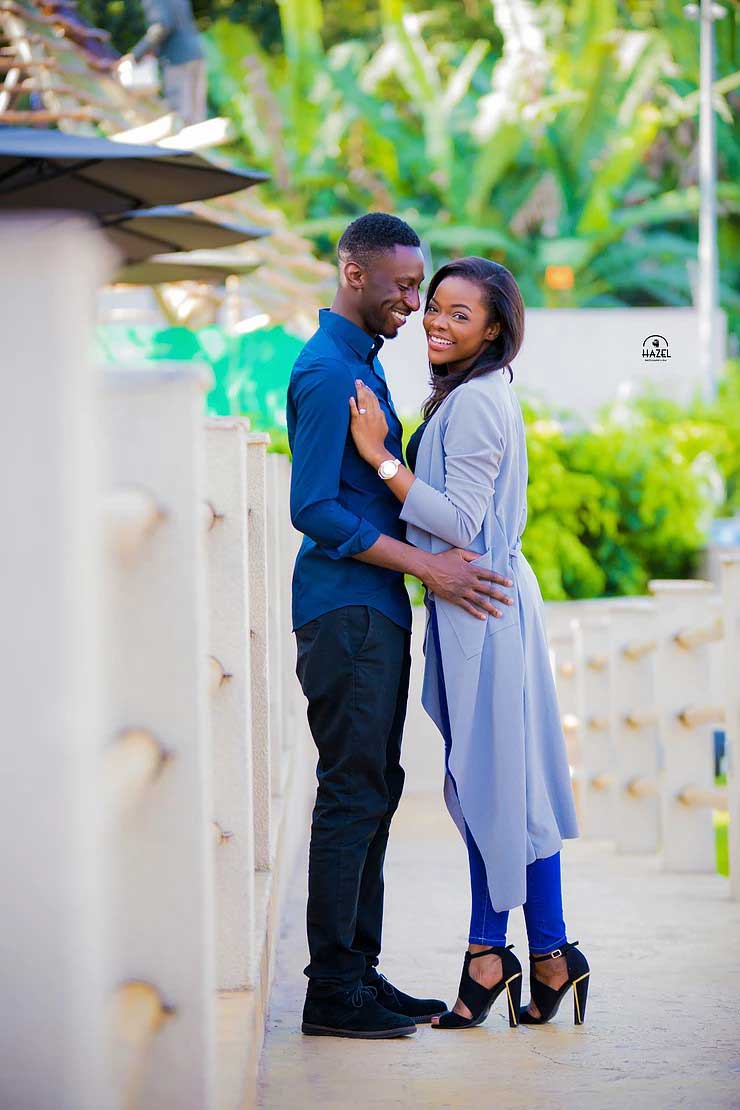 2. Good lighting
Good photography has everything to do with good lighting. A well lit space allows the camera to capture details which would have been easily missed.
At a wedding reception, good lighting is important especially if the ceremony would extend into the night when natural light cannot be used.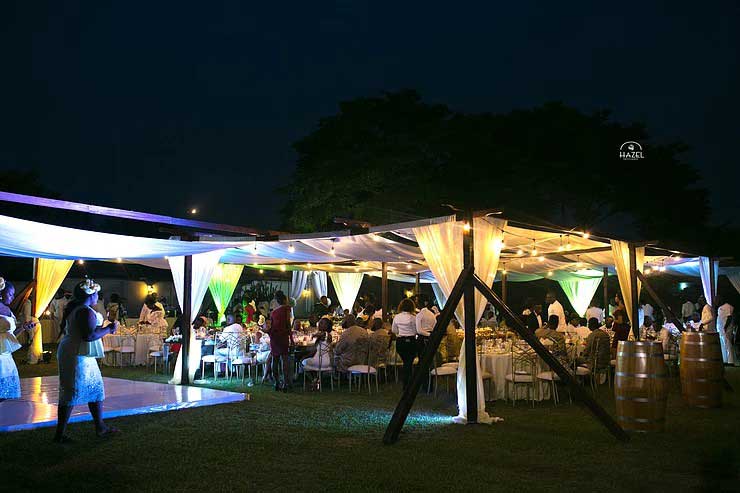 Photographers often use strobes for added lighting however, extra lighting for outdoor events provided by the event organizers would greatly improve the ambience.
3. Good makeup or good skin
Wedding make-up is essentially intended to enhance a bride's beauty. Makeup is certainly an option you could go without on your wedding day, however, where one decides to have a "face beat", it should not be overdone.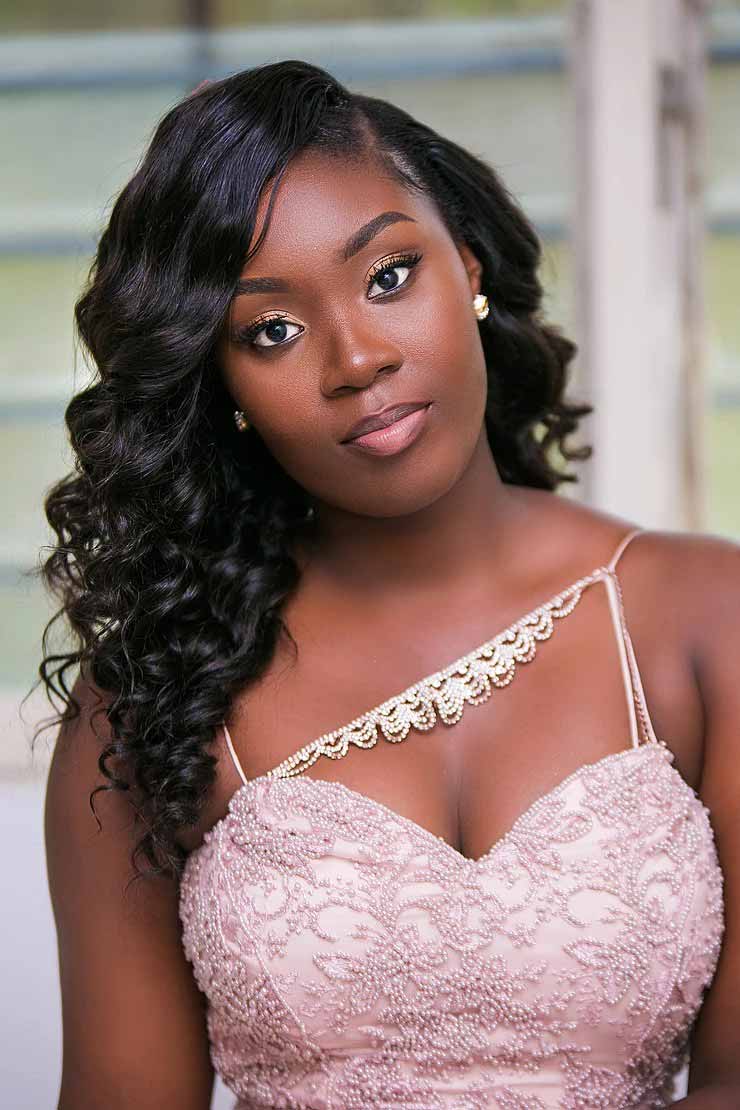 It is important to use tones as close as possible to one's natural skin tone especially for facial makeup and for other areas of the skin that would not be covered by clothing. Good makeup makes the work of editing photos much easier.
Taking good care of your skin prior to your wedding day helps to avoid blemishes such as acne and reduces the need for too much make-up.
4. Beautiful backdrop without much distraction
There are many creative backdrop ideas to choose from especially for portrait sessions with guests or even for exclusives. Be it with balloons, carpet grass, paper craft, wood, floral, fabric or bricks, it must be in line with the theme of your wedding.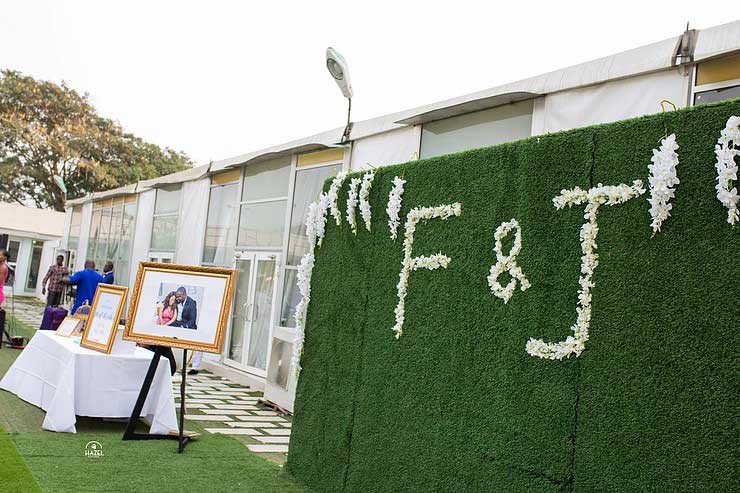 Your wedding planner or decor vendor may help you choose one that fits best. It's important to have a backdrop without too many distracting elements.
Backdrops may be used for fun additions to the wedding party such as photo booths and you could learn a thing or two on your own so you can DIY.
5. List of shots for photographer
Providing a wish list of specific shots you would want taken by the photographer could ensure that rare moments during the wedding ceremony are not missed. (example: father walking down the isle with daughter, grandmother and bride, groom and his mother… )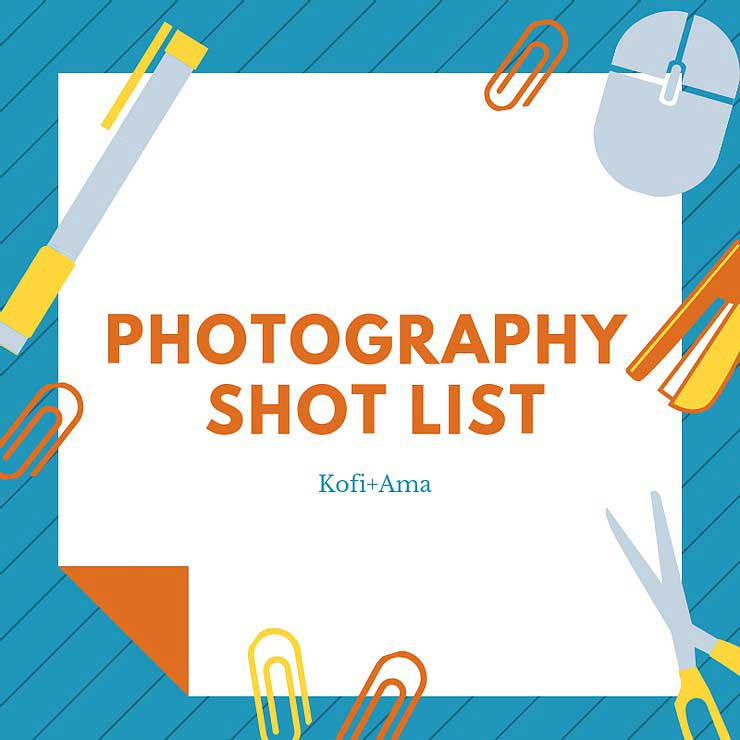 Traditionally, a list of groups to take pictures with the bridal party is to be provided as well (example: friends of bride and groom, work colleagues of bride and groom, families of bride and groom… )
6. Well coordinated and planned event
It is one thing to have a list of shots to be taken and another to take these shots. Where there is nobody to coordinate or organize the wedding program, it is nearly impossible to take the greatest of photos. Without coordinating the timing and duration as well as persons involved in items on the wedding program, chaos often ensues. Both guests and the bridal party become frustrated and the photography may not be perfect.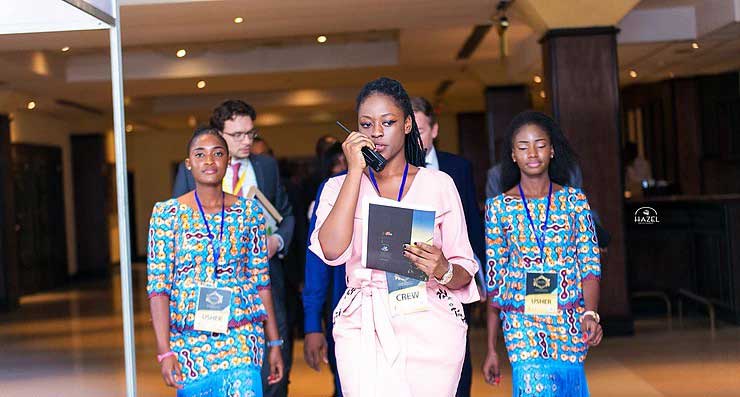 You may hire the services of a professional events coordinator or planner or entrust this task to a friend or family member (who is trustworthy) . At some church weddings, the ushering or protocol team of the church may help with coordinating the ceremony at the church. When an event is well planned and coordinated, all vendors have every information they need for the event ahead of time and show up at the venue on time.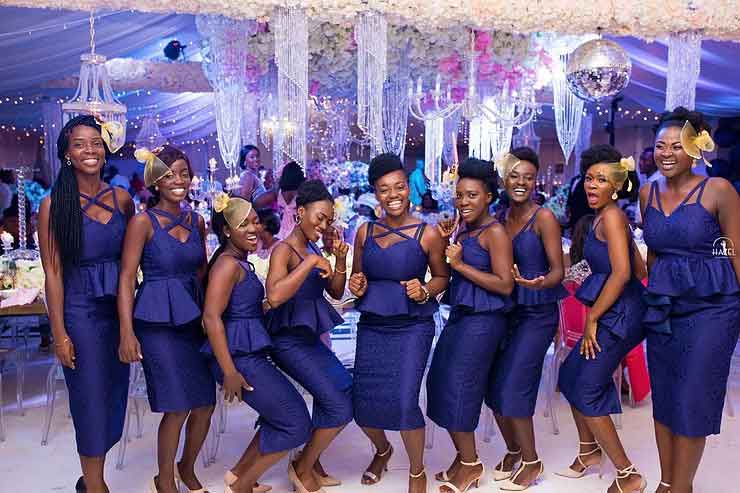 The wedding couple are not embarrassed with sudden emergency situations such as a shortage of chairs at the wedding because a good planner would forsee such challenges and deal with them ahead of time. This allows the couple and guests alike to be relaxed and to enjoy the day as they should, resulting in great photography.
7. Good location for wedding exclusives
Finding a location for your wedding exclusives is not an easy task and therefore the search should begin early and not on the wedding day. Always speak with your photographer about the location you have in mind.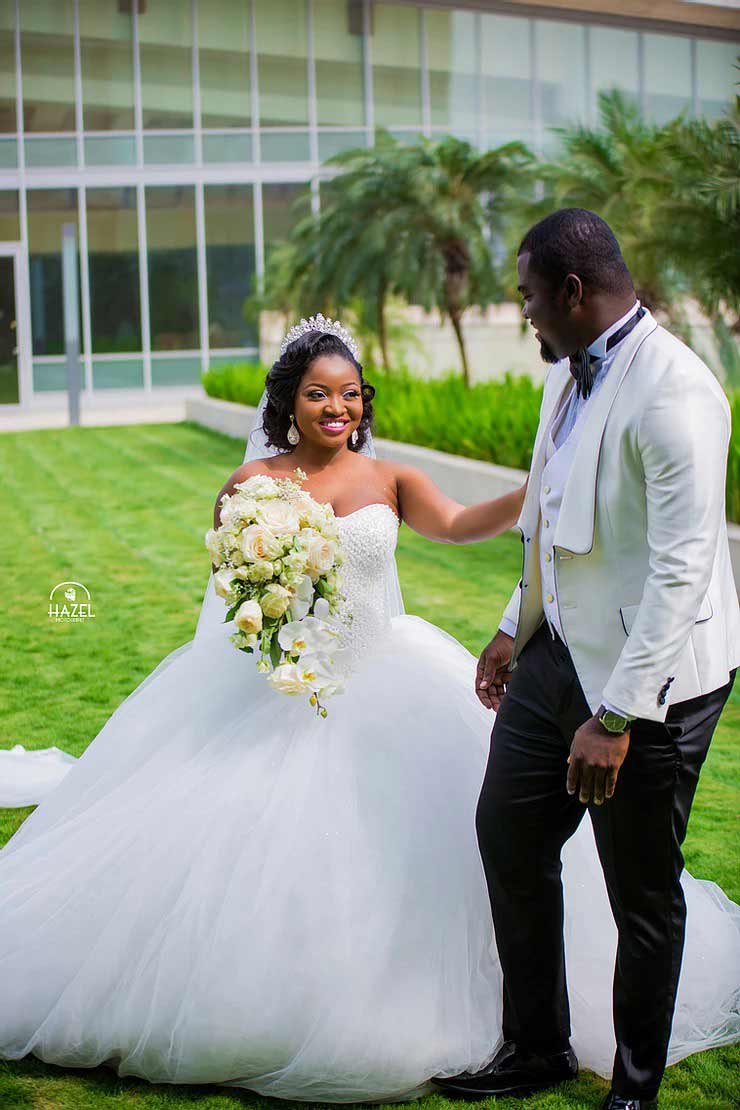 Be mindful about extra charges for using commercial spaces such as hotels. It would be helpful to take exclusives at a location not too far from the wedding reception venue.
8. Enough rest before your big day
Days before your wedding day, have enough rest. Take some time away from all the hustle of planning for the wedding and then you can indulge yourself in doing all you can to be refreshed. You may have your long awaited beauty sleep