Ghanaian contemporary ready-to-wear female clothing brand, Bloom By Edzi has launched its 5th Collection, 'TERRE ET VIE' which means Earth and Life.
TERRE ET VIE showcases beautiful ready-to-wear clothes ranging from garments made out of earthy shades of prints and silk, creating a loose silhouette into beautiful pants, jumpsuits, and blouses.
Speaking to the Creative Director Ms Edzordzinam Agrosah about what inspired this set of collection at this time, two words stood out – love and togetherness. "In a time when the world has been hit severely by the global pandemic and most businesses have folded, these creative pieces of sustainable clothing are our gift of love to the beautiful people of Ghana and the world who have been yearning for relief".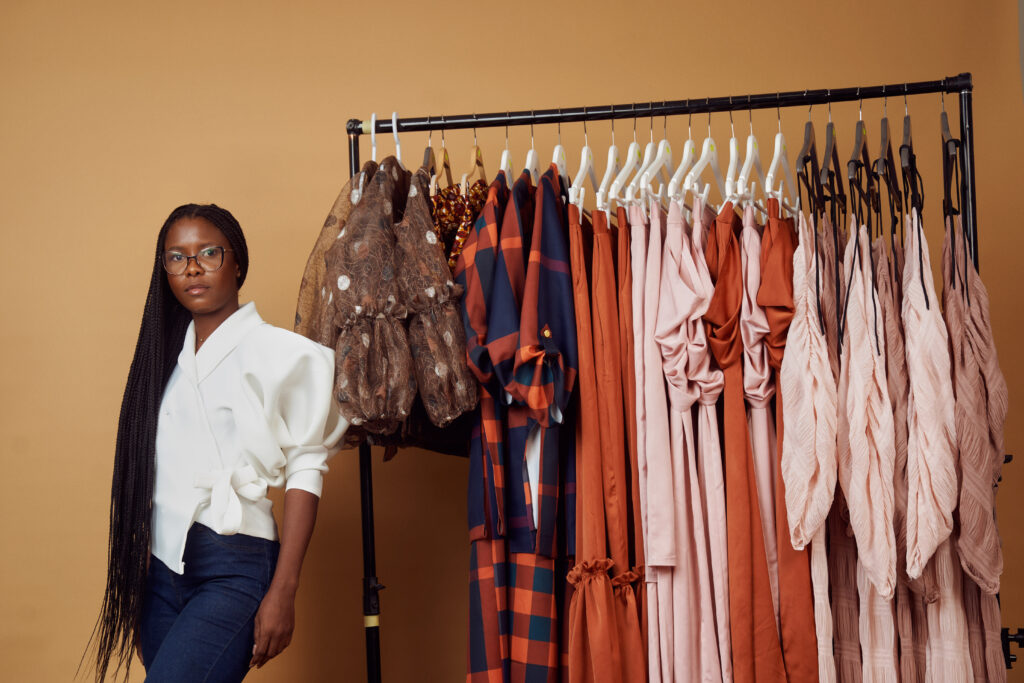 This collection was inspired by the pandemic, its effects, and ways to inspire people to keep hope alive. It features 11 different outfit combos named: mostly pants, blouses and jumpsuits which were named after contemporary indigenous Ghanaian women across all cultures and can be paired in up to 121 different styles if you have all 11 pieces of the collection in your wardrobe. They include the Owusuaa pair, the Akosua pair, the Konadu pair, the Akoma pair, the Dzidula pair, the Edinam pair, the Naa pair, the Nikki pair, the Solim pair, the Kukua pair and the Serwaa pair. It's simply about togetherness, unity and a sense of being Ghanaian.
Life is returning to normal and we are going to keep providing the best value for money Made-in-Ghana wears to our existing and new customers. A percentage of all sales we make for the next 2 years is donated to the CommonHealth Fund in support of the medical needs of deprived and poor critically ill patients in 2 districts of the Volta region with plans to scale to other areas of the country. This is one of the ways we are giving back and supporting society in these difficult times.