It is a given that obsession fuels designers' creativity. Inspired by his mother, Collins Obeng-Marnu, Creative Director of House of Paón creates an aesthetic collection breathing energy into a new season, full of unexpected colour, prints and cuts for their 20/21 Fall Collection.
Layered, patterned and floaty looks are what the brand is all about for the new season.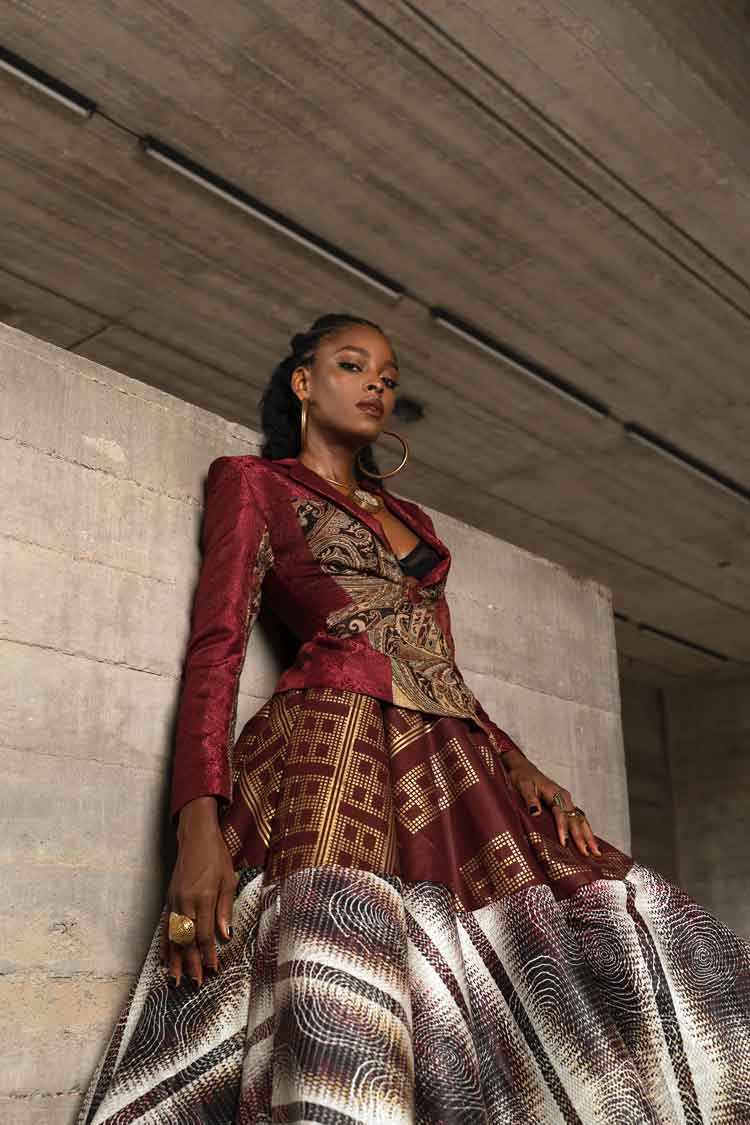 According to him, the collection was to pay homage to his mother Theresa, "I got inspired by her photo album"
"This is my first ready to wear collection," said Collins "and I decided to pay homage to my mother, Theresa." He describes the collection with a love letter to his Mother:
"A younger Self
Naive
Full of Life
Ambitious
Warm
Loving
All those qualities a young black woman carries"
As for what those pieces look like, they have a wide array of colourful prints, fine cuts, lines and crepes to make these gorgeous garments have a vibrant trend-forward vibe.
For its first ready to wear collection, the aesthetic is focused on "clean and refined African style" that incorporates contemporary design. The collection was made from materials (or textiles) by Vlisco, Woodin, GTP and others.
Muse: @Vicamichaels
MUA: @yeboahamparbeng
Photography: @niidjarbeg_lightville
Hairstylist: @naadei_kotey
Below, shop these standout pieces from House Of Paon