Caring for our skin and hair is one of the easiest ways to ensure a long-term healthy lifestyle. These natural skincare brands are dedicated to redefining beauty industry standards for products that are not only good for our body but also good for our health.
Natural and organic skincare products combine essential vitamins, botanicals, and minerals that heal and restore our skin and hair without harming our health. We adore these five products focused on ultimate potency, absolute freshness, and complete purity!
SKIN GOURMET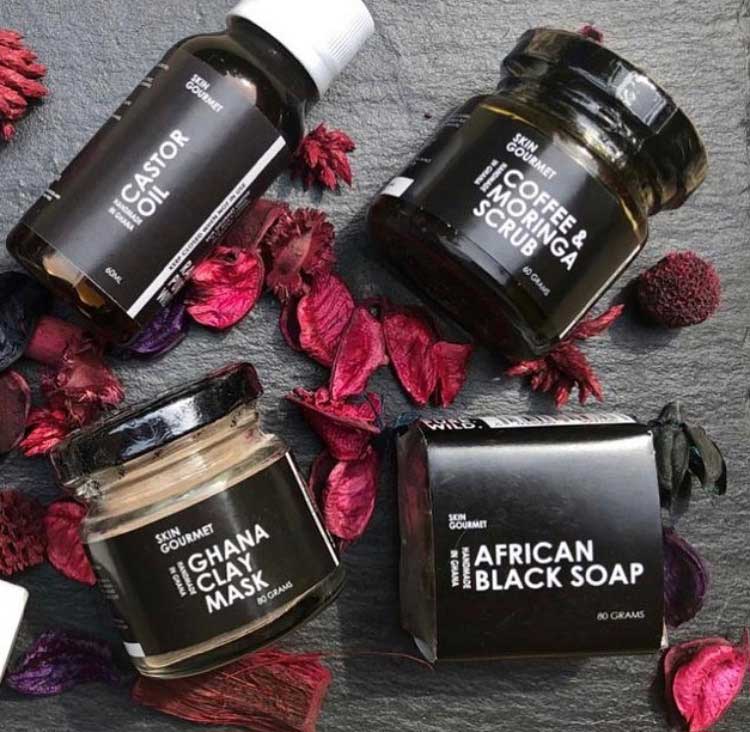 Using nature's most restorative and nourishing ingredients, this award-winning skincare brand has something for everyone. They sell tons of incredible natural and organic consumable skincare products with absolutely no preservatives. They have clay masks, black soaps, exfoliates and a range of oils to choose from.
@skingourmet
R & R

R and R have been changing the beauty industry since 2010 with its organic and natural skincare collection. Their products range from bar soaps to oils to whipped Shea Butters and more catering for hair and skin concerns. Beautifully packaged and easy to get.
@randrluxury
PUREPERSONA BY NANA


For the naturalistas this brand is the bomb! The most important thing in maintaining natural hair is moisturising and their products serve enough moisture to eliminate fuzz but is still light enough to encourage bounce. It'll be a spring in your step… and strands. PurePersona products present in affordable hair care kit. The Discovery Kit comes with a cleansing shampoo, caring conditioner and an every day nourisher.
@purepersonabynana
NOKWARE


Nokwari provides a blend of the finest natural ingredients, sourced from sustainable local farms in Ghana, Their shea lip balms come in four different flavours, the honey vanilla, pure & plain, sweet mint and wild berries lip balm lip butter. You also get their varieties of kits.
They're super big on skin-friendly ingredients, the formulations of which are placed in super photogenic packaging.
@nokware
KAEME


Kaeme puts effort in blending premium Ghanaian shea butter with the purest oils, their distinctly-scented products are perfect for the ultimate body care experience. Kaeme liquid black soap is made from natural ingredient with no extra scent added. the liquid black soap would leave your skin moisturised even before you apply your shea butter.
@kaeme
Writer – Betty Oladimeji