You will agree with me that it will be difficult to predict how the Ghanaian fashion scene will be like this year.
In 2020, we had all things planned, looking forward to attending fashion shows, designers releasing new collections for each season because there were loads of events to attend and people will be shopping for these pieces. But you know what happened right? Things changed, Covid-19 happened and many fashion business owners had to throw off most of their plans for the year.  
People had to put on hold their collections unless they were those that would be wearable during the lockdown season. Show producers had to cancel their fashion events or use digital means which had become the 'saviour' of the time. For those who still went ahead like Glitz Africa Fashion Week, they had to put in place the Covid19 Protocols such as washing of hands, social distancing, wearing of mask in order to get the show to take place. Others like Accra Fashion Week still went ahead virtually.
So, the question then is, what will this year look like for many fashion business owners? Have they put in the necessary measures to get back fully into business this year? If they have, what are they looking for and what strategies are they putting in place.
Nana Mensah, CEO and Producer of Ghana Menswear Week says "I expect the fashion industry to still be a little slow like 2020 since we are still dealing with the pandemic globally but also fashion entrepreneurs have began using digital or virtual means to market themselves and their products and I expect more of such virtual events or digital presence in 2021 from the fashion industry players"
Creative Director and Fashion Designer behind the brand MissEvys and BloombyEdzi also shared that "It looks like Covid19 is here to stay and consumers are responding to it. It's harder now to get consumers' attention but it is also opening doors for us to be more creative. As a creative, this is like a challenge that has been thrown at me and I have to welcome it. The restrictions this pandemic came with even though may look like a disruption in the way we used to do things can also be used to get consumer attention if we pay more attention to it."
These creatives couldn't have highlighted it any better. We are in a new normal which has affected how we do things going forward. That said, there is the need to factor in all the safety Covid19 protocols to protect the lives of workers, staff and customers. These should be at the priority of what we do as fashion business owners. It will give confidence and assurance to customers before they pop into our shops.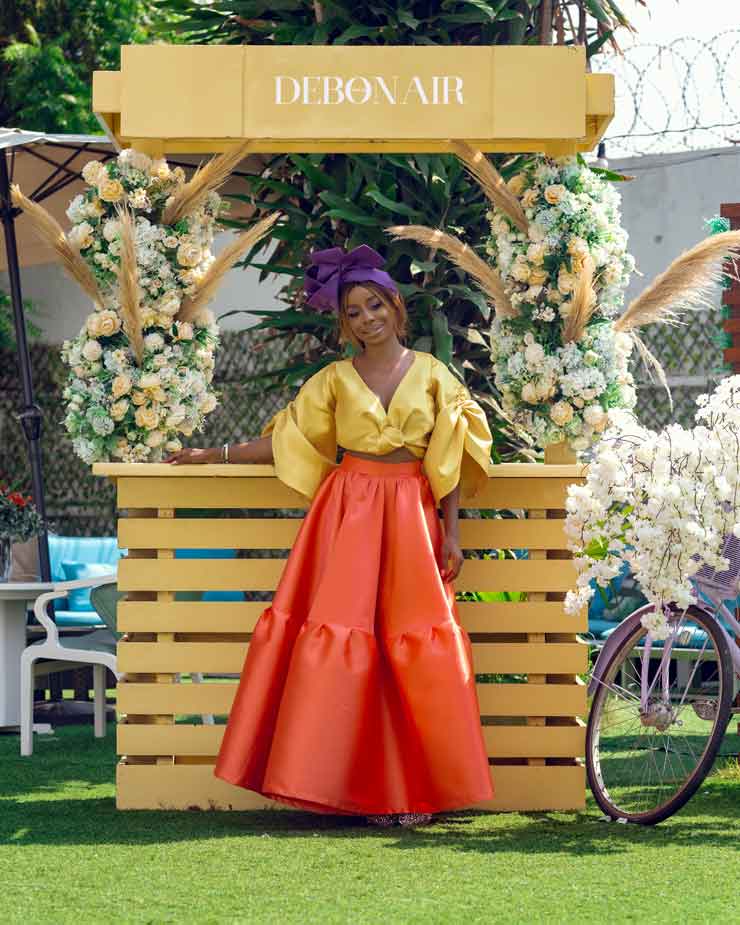 We are likely to see less fashion events and shows this year. In the event where businesses may not be able to organise or participate in the usual fashion shows with people present, one can explore a virtual one, using the digital tools available to us today. Debonair Afrik Studios has been able to pull off a few digital shows in the last year and I'm sure they will be of good help to you. Also take a look at 3D Visualizer Nii King who has been creating some amazing works in the digital space.
We would see an increase use of Social Media and PR. Social Media has proven to be useful now more than ever. Those who have taken advantage of it are reaping the benefits today. If you are not doing so, now is the time. Invest in good images, create organic content, forge relationships with people who would be beneficial to your business and create opportunities through them.  
We are likely to continue experiencing low sales. The purchasing power of people has reduced drastically since the outbreak of the pandemic. This has created some form of panic and anxiety for fashion entrepreneurs. People are not spending as much as they used to so do not be too hard on yourself when your business isn't making as much sales. Use the period to self-assess the business and possibly introduce less costly ideas that can keep you afloat till things normalize.
Some industry players may run out of business. For instance, models who are usually runway models would have a tough ride this year since we are likely to experience less fashion shows and with the digital models taking over slowly. The commercial side may keep thriving but won't be without the effect of the pandemic since many fashion houses would slow down on photoshoots of collections.
Our way of doing things have been severely affected by the pandemic and as such, we do understand that things won't go back so quickly as we expect it to be this year. All the same we look forward to how creative and innovative many fashion entrepreneurs will get this year. What do you think will be a game changer this year?
Written by Faith Senam