By Akuvi Adjabs
Thank God 2020 has come to an end. Whew!!What a year it has been for all of us. Each subsequent year comes with a set of resolutions many people still make. January 1st gives a sense of a clean slate and we believe that we can turn everything around. This applies to all spheres of life, including style and fashion. The best bit – fashion resolutions are the easiest to keep as both shopping and getting rid of old clothes is a thrill. This isn't a hassle, it's pure New Year's joy! So, given that each fashion season comes with new, sometimes improved trends, let's see how I can help you amp up that style of yours.
Find your personal style and stick to it: Finding your style is not always easy, which is why we all land up procrastinating it. However, it is the first and the most primary step of dressing yourself up. Moreover, once you figure out your style, your wardrobe will be filled with clothes you love to wear, making each and every morning a lot easier. It's finally time to let go of the "I have nothing to wear" mentality and step into your creative zones. Pick inspirations from Instagram and Pinterest. These image-centric sites are the easiest, most exciting way to get wardrobe and beauty. You could even ask your stylish friend(s) for help.
Invest in quality classics: Whether it be a perfectly tailored pair of trousers, a wear-anywhere little black dress or a beige coat that looks good over everything, you'll never regret investing in classic pieces that never go out of style. Rather than spending money on the trends, try investing in some simple classic items that you will wear time and time again.
Create a capsule wardrobe: Although infusing your wardrobe with an interesting or even extravagant indulgent piece every now and then is more than okay, as it does spice it up, as the years go by, having an established sense of style becomes more and more vital. Your style is part of your identity, so one of the best things you can do to kick the year off is creating a curated wardrobe that has a distinct theme to it. You can opt for minimalism, a capsule wardrobe, or perhaps pick your favorite past decade and create an original retro look – whatever speaks to your lifestyle as well as style persona. The important thing is for you to be recognized by your style, so as you purchase your future garments, make sure they mesh well with the style you're trying to nurture.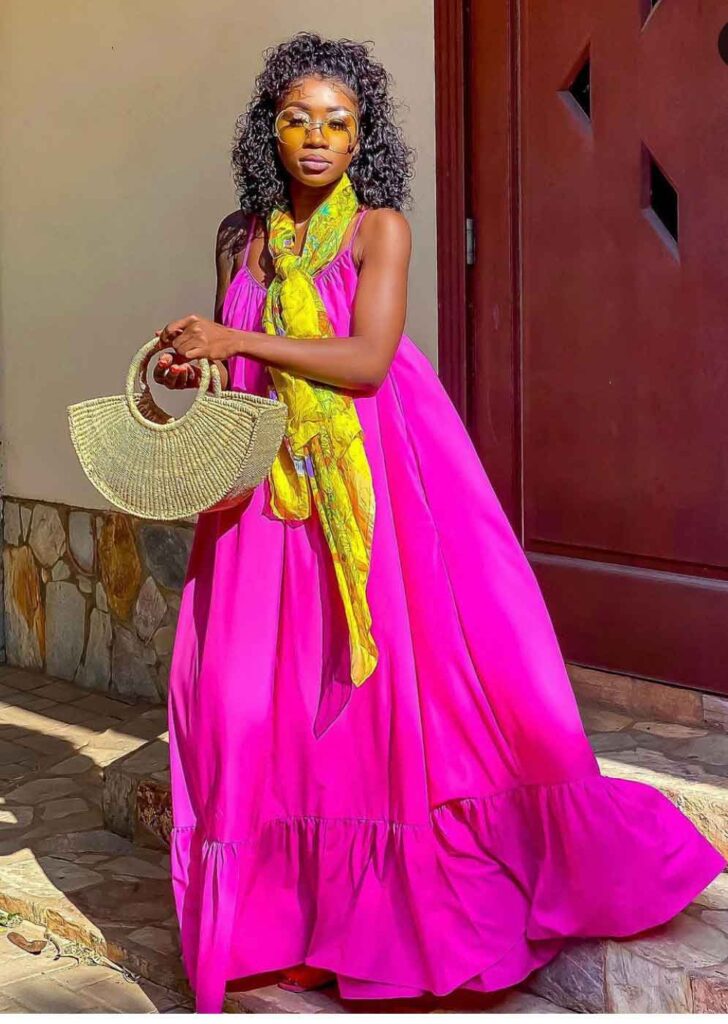 Take care of your skin: Consider taking good care of your skin by investing in products that work perfectly well for your skin. Ask questions and research about your skin type before making a purchase. A random yet the most underrated habit is that of removing make-up each time you apply it. Leaving make-up on your face is probably the most satisfying thing after a tiring day, but you are sure to regret it the next day. It is the worst of all habits having the unhealthiest effect on your skin. 2021 should be the year of healthier habits, starting with removing your make-up each time
Have fun with your staples: Having fun with your clothes in various ways is a must for staying sustainable, creative and economic too. Of course it's common to use your clothing piece more than once, but I wish it was even more normative for all life's occasions. You probably don't need a new dress for that party, or a new top for the dinner date. Instead, it's highly likely that with some styling efforts, you can create a new and inspiring look. It can be about adding a necklace or a headband. Perhaps layering with a blazer or a scarf. The idea is to avoid growing tired of your clothing piece by styling them in interesting ways. Push yourself to use your old cardigan in new ways this year! You'll be kind to the earth by not buying new, you'll also save money, discover new outfits you like, rediscover old clothing pieces and you'll push yourself to be more creative with new combinations.
Be sustainable: While we're still on the subject of sustainability, do your best to be an even better shopper by being extremely picky. With an established sense of style, this won't be a difficult feat to achieve. The only two things you have to do is always go for garments of supreme quality that you can rock for years, and avoid falling prey to every trend just because items are on discount. Just because the price has been reduced doesn't mean you need it. If you see something and you're not a 100% sure it's 'you', then just walk away. This mantra will save your wallet and keep your wardrobe curated and absolutely fabulous.