Young Ghanaian menswear designer, Godwin Elikem Klagbo has won The Ghana Menswear Week (GHMW) fashion competition, THE STYLE MAN PROJECT.
The Initiative which aims to unearth, nurture, manage the next generation of menswear designers and help project their creativity worldwide had two (2) finalists selected through online applications and tasked to create four (4) looks from fabrics provided by Woodin Ghana. They were judged based on creativity, uniqueness, talent and the correct use of fabrics for perfect delivery of the final attires.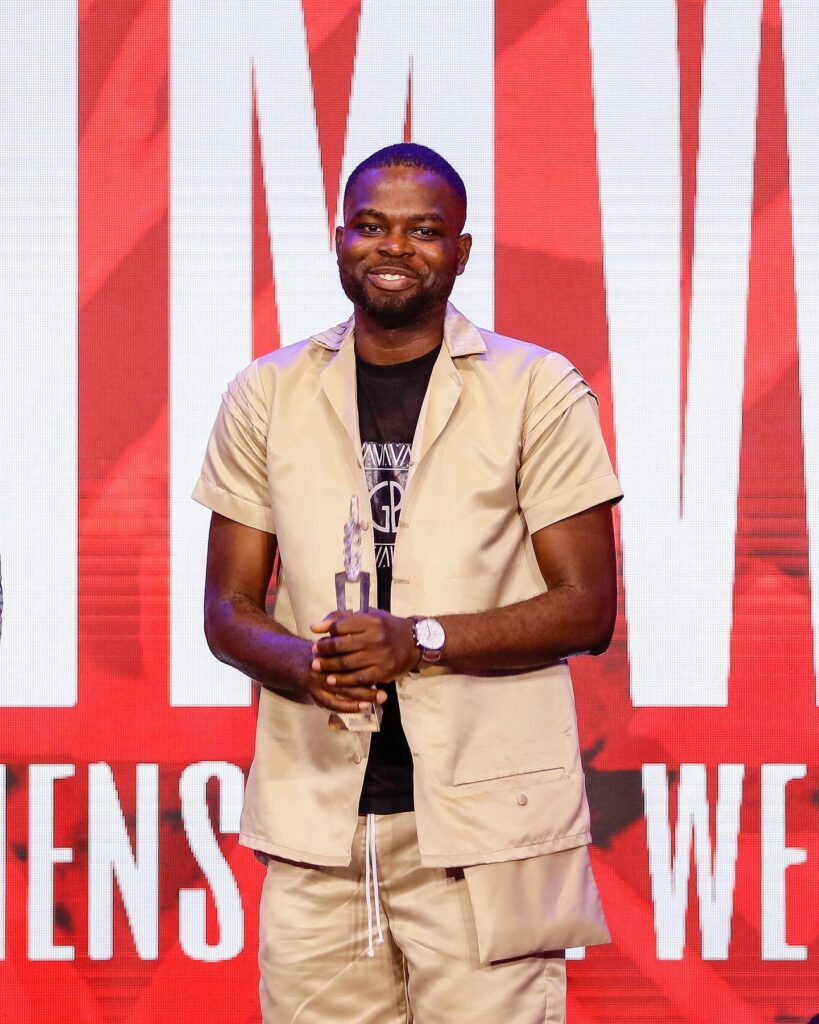 Their creations were showcased at the virtual edition of the Ghana Menswear week 2021 event on Gh One TV and other online platforms of the event partners.
For his prize, Elikem will be given an opportunity to create a collection for a Woodin Ready to Wear (RTW) campaign, a brand new phone from TECNO Mobile Ghana, a year brand management, mentoring and PR services from e'april Public Relations and www.melangeafrica.com and a look book photo shoot from Vine Imagery, all partners of the event.
Meanwhile, the 2021 event #VIRTUALSHOWCASE came off on September 10 and 11 2021 virtually via selected online platforms and Gh One TV Ghana (DSTV Channel 361 & GO TV Chanel 179) across Africa and featured talented Ghanaian designers such as Kojo Boadi, Bushai Weave Collection, Eccentric Clothing, Saint Mensah by Nana, In Tema We Trust, etc showcasing the latest trends in fashion and accessories for men.
There was also a special 'Catwalk 4 Autism' runway show with selected Children with Autism and fashion influencers to promote 'inclusion' for special needs people in everyday activities as an event CSR initiative from the Ghana Menswear Week organization.
Menswear week 2021 was produced by Fame Model Management and sponsored by TECNO Mobile Ghana, Woodin Ghana and partnered by www.melangeafrica.com, fashiongh TV, Vine Imagery, Models & Agencies Network of Ghana, West Africa Modeling Awards, Solid Multimedia, Mr. Model Africa organization and www.fashionghana.com.