Sahmani is a luxury jewellery brand that specializes in premium made-to-order handcrafted pieces with collections that infuse traditional Ghanaian symbolism and cultural cues. 
Founded in 2016 by Aisha Asamany, a British Ghanaian self-taught jewellery designer with a passion for creating exceptional pieces inspired by her personal journeys, her Ghanaian culture and its symbolism. Whilst working as a Management Consultant for some of the UK's best known financial institutions, she started her brand, Lonam which evolved into SAHMANI (loosely derived from her family surname).
With a mission to normalise the presence of black luxury in the jewellery space, she started designing demi-fine rings and pendants with her modern take on Adinkra that fit perfectly with her cultural identity and her corporate surroundings.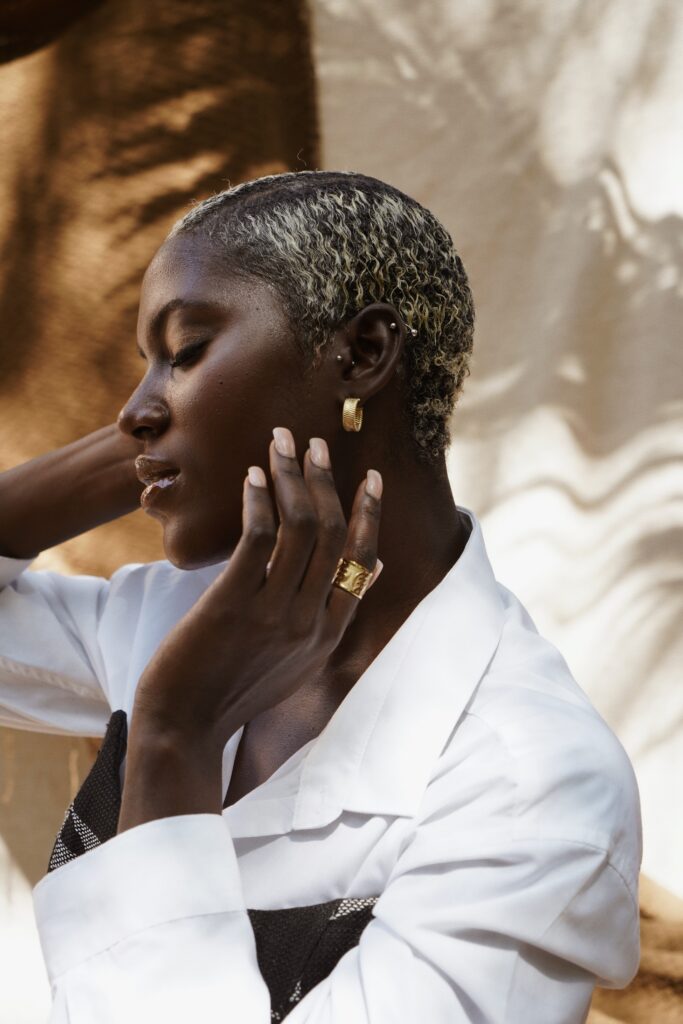 Having made the move to Ghana with her husband and young son during the 'Year of Return', she continues to serve her discerning Ghanaian and international clients, by turning their personal journeys into luxury forever pieces that celebrate important milestones.
Sahmani jewellery fuses ancient wisdom with modern luxury, to create more meaningful beauty. Inspired by an African mythology that speaks of universal truth, Sahmani Jewellery's handcrafted gold pieces are as meaningful as they are beautiful. With the use of Adinkra symbols steeped in mystical significance to create these pieces of jewellery,  these golden emblems are said to have been sent from heaven to an ancient warrior king, each with its own name, history and meaning.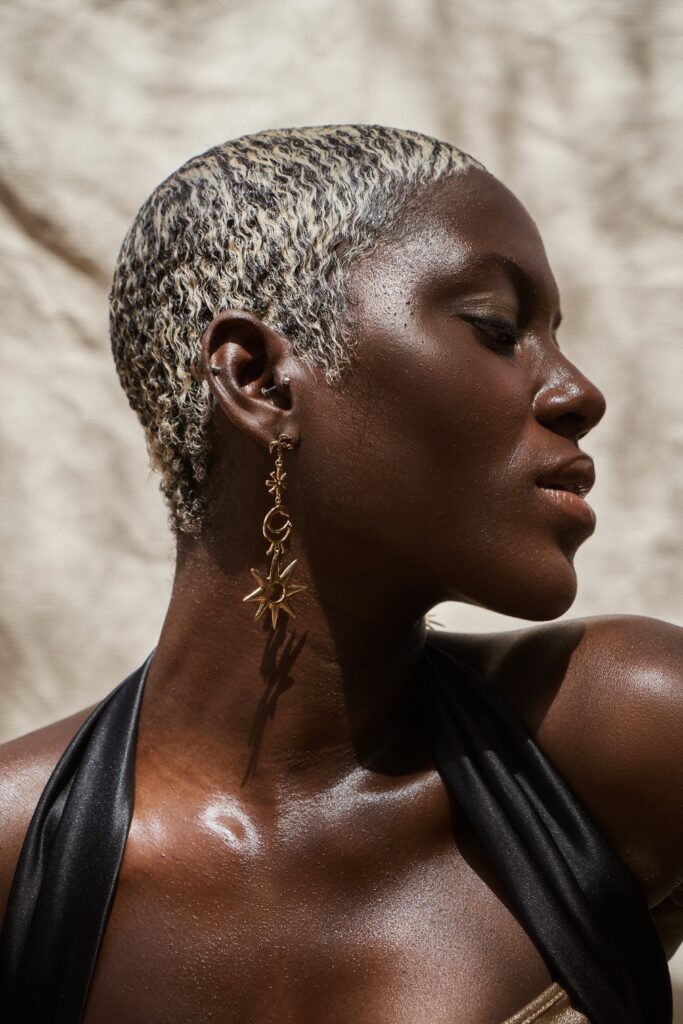 Adinkra have been worn for centuries to project strength, fearlessness, and love – and to remind the wearer of their own inherent power, capability, and what lies ahead.
A Sahmani piece uses these timeless emblems to represent 'your story.' To celebrate the triumphs – and mark the challenges – that made you who you are. To inspire renewed faith that all things are possible as you shape your own destiny.
Demi-fine / Fashion Rings, bracelets, necklaces, and earrings are available in four core collection designs: Cocoa; Fearless; Braid; and Charm.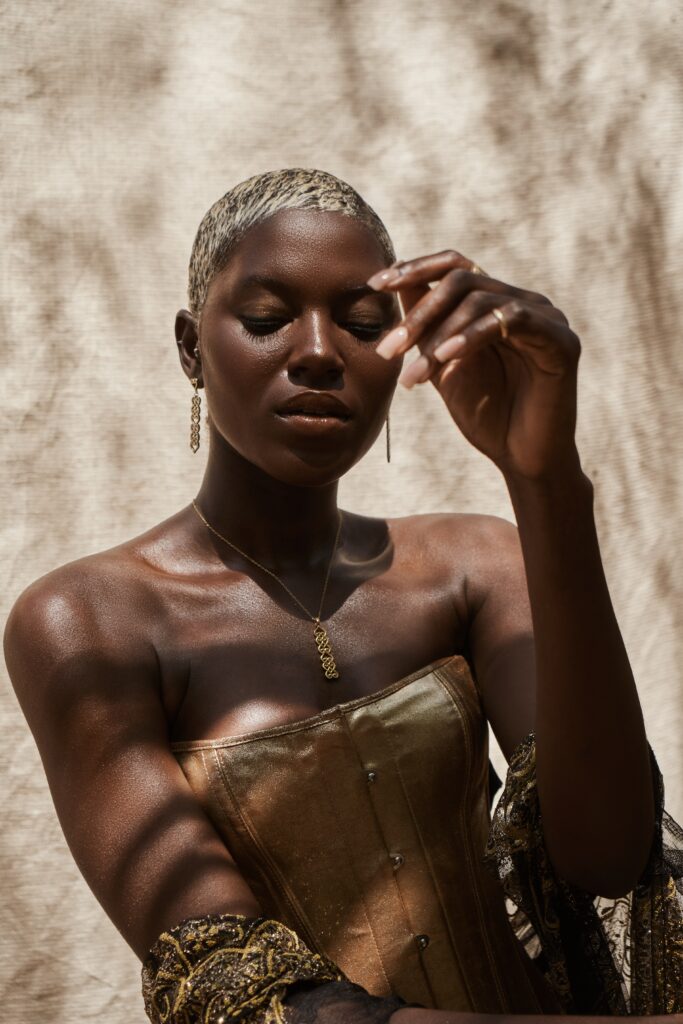 Sahmani also offers fully bespoke fine jewellery pieces, (including the very popular engagement ring design service). Each design is initially hand-sketched, before being 3D modelled, this allows clients choosing bespoke pieces to have a personalised 360° preview of their jewellery prior to manufacture. With pieces being made in a choice of solid yellow gold, rose gold or platinum, our artisan jewellers will also add diamonds or precious gemstones that have been selected. (All Sahmani materials, including gemstones, are ethically sourced). Finished jewellery is presented in Sahmani's signature green eco friendly packaging. 
Sahmani is the lovechild of former management consultant Aisha Asamany, who started the business with a problem: a lost ring. Not just any ring – a ring she had designed herself, from scratch, to celebrate her first job in banking. Plus, to honour her mixed Ghanaian, St. Lucian and Bajan heritage in a way that fit her London lifestyle.
Aisha's ring was a completely unique piece that represented all the hard work, determination and perseverance that got her to where she was. A one-off design that fused the key elements of her personal story as an ambitious professional, a young Londoner (and ex-hip hop dancer), and a child of deep, traditional roots.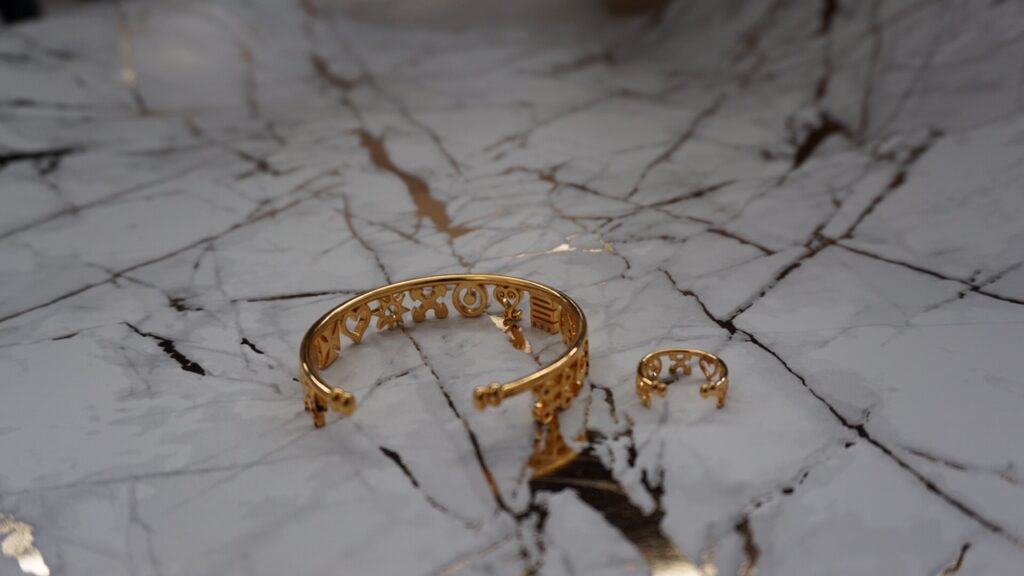 "It was my first 'forever' piece," says Aisha, "and used a selection of Adinkra symbols that meant something to me to mark the moment I thought: 'This is it. I've made it.' It was really important to me to buy it for myself as a personal celebration. I was devastated when I realised it was gone."
Aisha knew she couldn't ever replace the handcrafted ring – and realised, in that moment, that fate had intervened to shape her destiny anew. She set out to bring the ancient Adinkra wisdom of her forefathers to a modern audience, by designing jewellery for those seeking more meaningful beauty. Strength, determination, passion and love have shaped the Sahmani story. We can't wait to help you honour yours.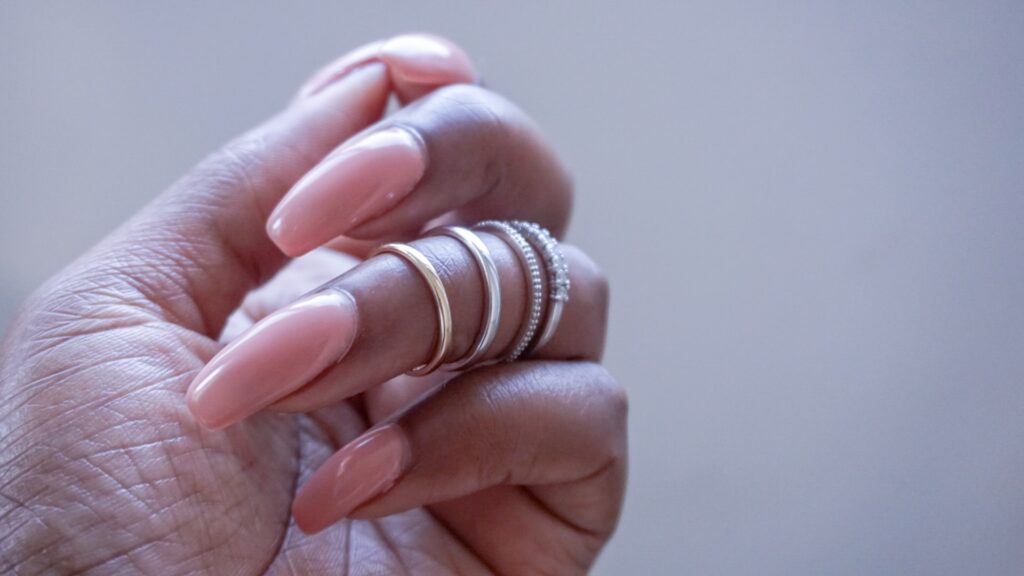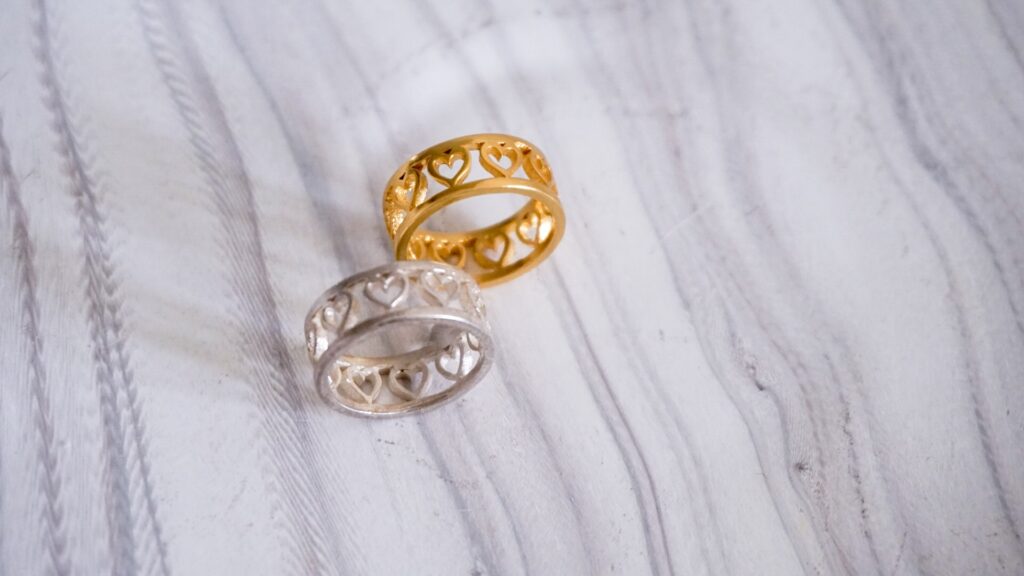 Pieces of Sahmani can be purchased at www.sahmani.com Phone: 0555 135 235, email: support@sahmani.com, Facebook, Instagram, Pinterest & TikTok @sahmanijewellery