Women are showing up, stepping up, and taking what they deserve. From politics to pop culture, women aren't just leveling the playing field, they're owning it. As we celebrate international women's day, we will be highlighting women in the fashion industry changing the game in Ghana.
Here are 10 women changing the Ghanaian fashion industry and taking it international, breaking boundaries and leading.
JOYCE ABABIO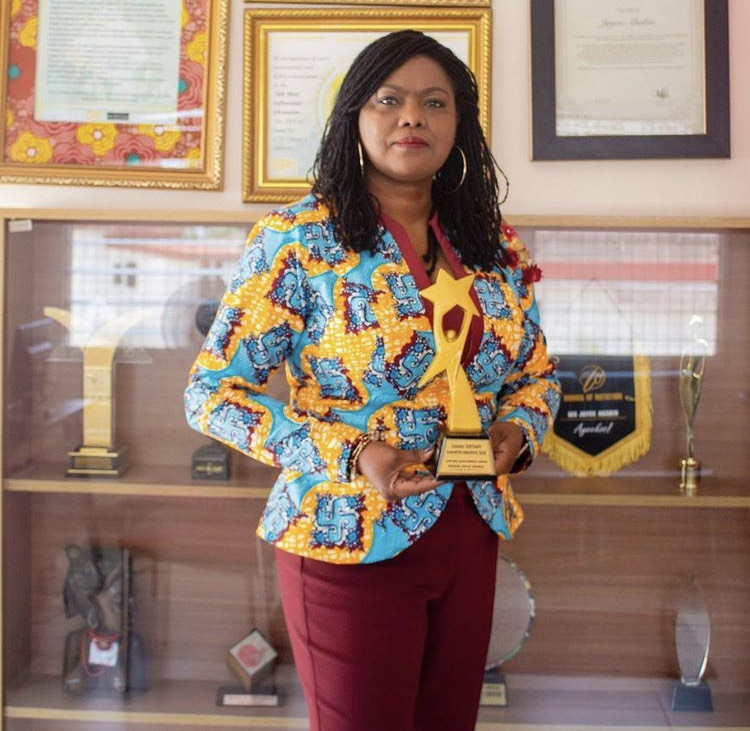 Joyce Ababio – Renowned fashion designer and Chief Executive Officer of Joyce Ababio College of Creative Design, Joyce Ababio is a graduate of Texas Women's University. Joyce Ababio saw the need to enhance education in fashion design, hence her establishment of the Vogue Style School of Fashion and Design (VSSFD) in 1995, now the Joyce Ababio College of Creative Design (JACCD).
She produced garments for winning beauty pageant contestants and first ladies. Notable among them are Matilda Alomatu (Miss Ghana and ECOWAS 1994), Manuela Medie, Sheila Azuntaba, Marian Sugri Bugri and Maame Ewurafua Hawkson (Miss Ghana 1995, 1996, 1999and 2000 respectively), Madam Theresa Kufuor and Mrs Naadu Mills.
She has won multiple awards over the years including the Fashion Contribution Award in Education and Mentoring (Ghana fashion Awards 2012 & 2015); Lifetime Achievement Award (2013), 74th Most Influential Ghanaian (2014) 41st Most Influential Ghanaian (2015), Century International Quality ERA Award (2016 (Gold) in Geneva (for Exceptional Leadership and Entrepreneurial Training); Fashion Force (Glitz Women of the Year Honours 2017); Initiator of Change (Lifetime in a Portrait Award 2017); Fashion Enterprise (XWAC Africa Award of Honour 2019), Lifetime Achievement Award (Glitz Africa Fashion Week Awards); Best Achiever in Fashion, Jewelry and Lifestyle (5th Feminine Ghana Achievement Awards 2019); Ghana Feminine Hall of Fame 2019; Women of Distinction, Ghana 2018 and Those who Inspire 2019 amongst many others.
CLAUDIA LUMOR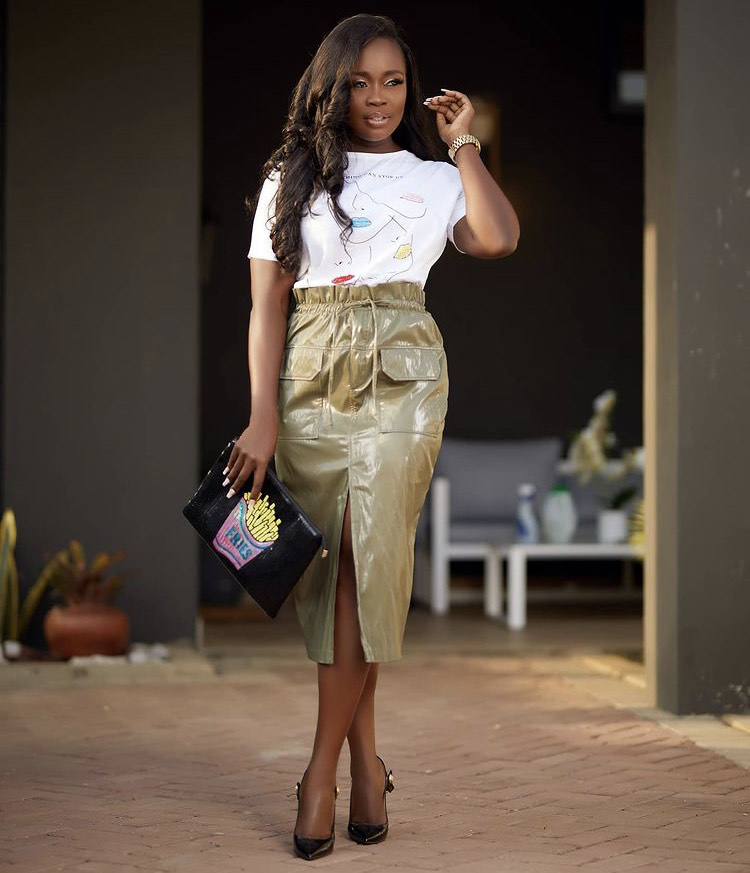 Claudia Lumor – Ghanaian Publisher, founder of Glitz Africa Magazine and the Glitz Style Awards. She is also the Executive Producer of Glitz Africa Fashion Week Ghana. Claudia is a graduate of Kwame Nkrumah University with a B.A in Economics and Law. She also studied Corporate Finance Law at Westminster Law School in London.
But Claudia with her strong passion for fashion, skip a well-paying job in the Banking sector to be a part of the fashion industry, pushed further to create Glitz Magazine which has become a household name in Africa today.
In 2014, Claudia emerged as the overall winner of the British Council's Young Creative Entrepreneur (YCE) Fashion and Design Award, and in 2017, she won Startup and Entrepreneur of the year – Ghana Startup Awards and named among 100 most Influential women in Ghana.
SACHA OKOH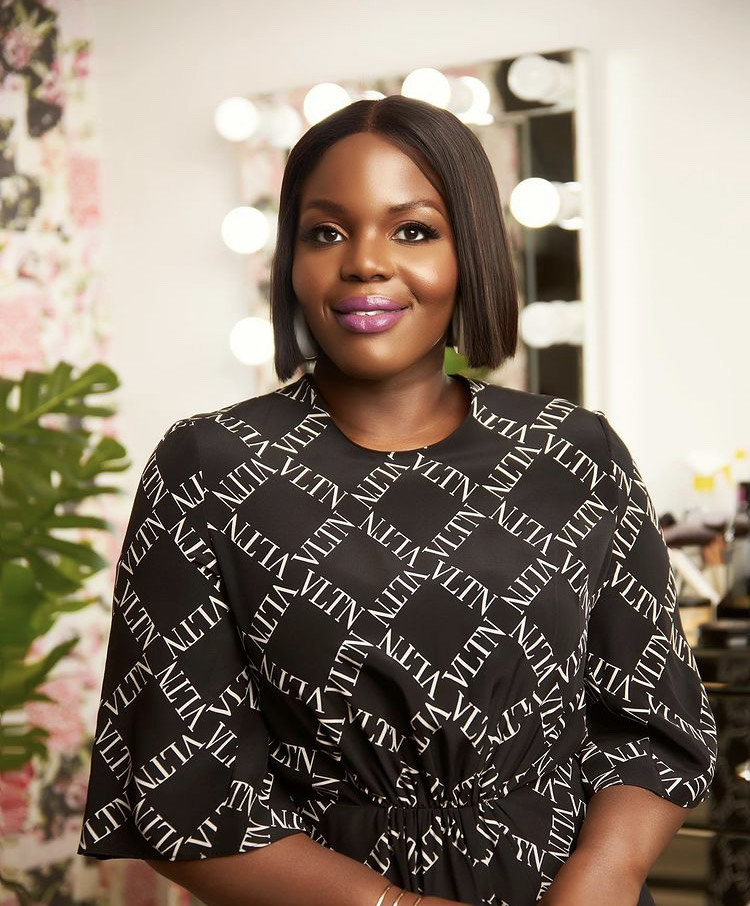 Sacha Okoh – CEO and Founder of Ghanaian makeup Line SO Aesthetics makeup, also the CEO of Viva Boutique one of Ghana's leading luxury multi-brand designer store, TV host and Fashion and Beauty Guru.
Sacha began her journey in the Beauty Fashion and Lifestyle industry in Ghana in 2005, after the successful completion of her Bachelor of Arts degree in Business and Marketing from De Montfort University, LEICESTER-UK. She started the successful makeup Brand, SO Aesthetics Makeup in 2005.
Sacha within that same period also took over the running of Ghana's leading luxury multi-brand designer store specializing in women's clothing and accessories, Viva Boutique, which retails merchandise by top Italian and French designer brands including Bottega Veneta, Dolce & Gabbana, Givenchy, Moschino, La Perla and Valentino to mention just a few. She went on to the London School of Fashion and gained a qualification in Buying & Merchandising.
She was Featured in Uk Black Hair Magazine, Canoe Magazine, Glitz, the Wing (Arik airways), won Ghanaian owned brand of the year 2019, GHANA Makeup Awards, Best New makeup Based Product (foundation) of the year 2019, Pure BEAUTY Global Awards, and LUXURY CONNECT Africa, Paris. EXHIBITOR.
AFUA RIDA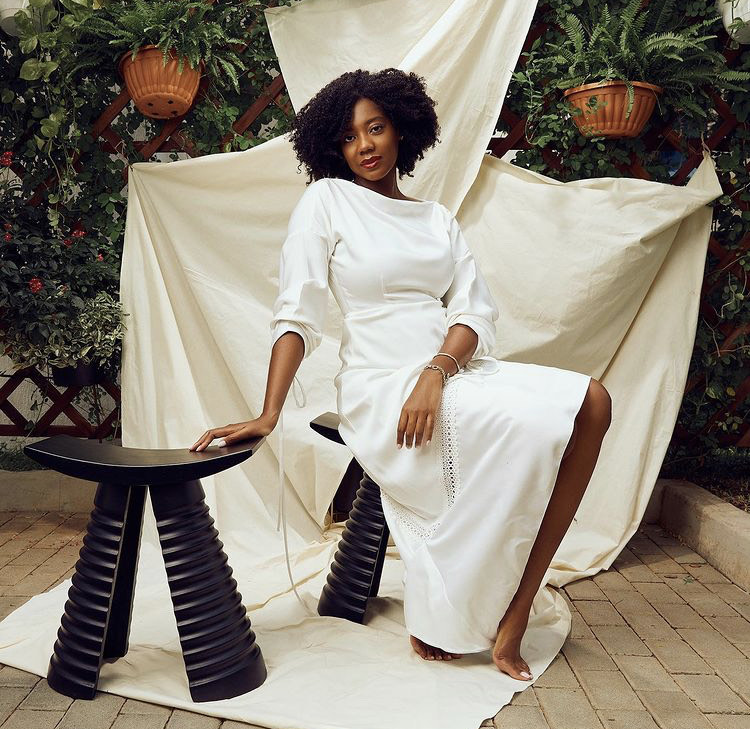 Afua Rida – Ghanaian- Lebanese Fashion blogger, stylist, and influencer. Afua grew up in Accra, Ghana and moved to Canada in her teen years for further studies. While she was in Montreal, her interest in fashion came to the fore. Afua attended Concordia University, where she obtained B.A Psychology in 2010.
She has partnered with brands like Christie Brown, Mina Evans, Meena Official, Mythhouse, Maxhosa, and Lanre Da Silva. The impact of Rida's reach on social media even landed her a feature on CNN's African Voices. In 2016, Afua Rida won the Fashion Blogger of the Year award at the Glitz Style Awards.
AISHA AYENSU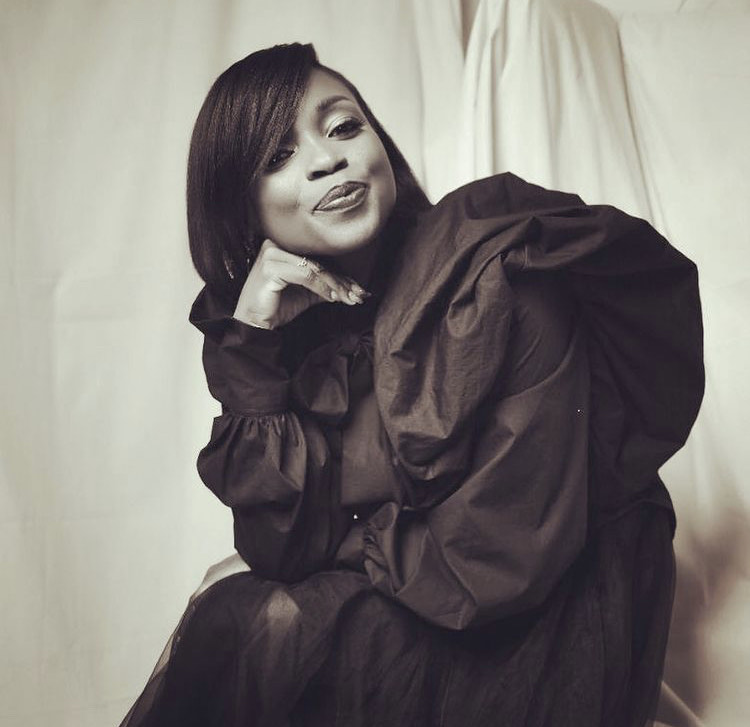 Aisha Ayensu – Ghanaian award-winning fashion designer who is known to have designed outfits and stage costumes for Beyonce, Genevieve Nnaji, Jackie Appiah, and Sandra "Alexandrina" Don-Arthur She is the founder, CEO, Creative Director, and Head Designer at Christie Brown. Ayensu has a background in psychology and fashion. She had her training in fashion from Joyce Ababio College of Creative Design.
She has won several awards which include, 2009 – Emerging Designer of the Year, Arise Africa fashion event in South Africa, 2010 – Only Ghanaian label chosen to showcase in the Arise L'Afrique-á-Porter, in Paris during Paris Fashion Week, 2018 – Best Fashion Designer, Africa Prestigious Awards, 2018 – African Designer of the Year, Glitz Style Awards, 2019 – African Designer of the Year, Glitz Style Awards.
NELLY HAGAN ABOAGYE
Nelly Hagan-Aboagye – Initiator behind Duaba Serwaa, an award-winning womenswear brand. Nelly had started the brand as a jewellery wear brand and soon expanded into clothing. The Duaba Serwaa brand can boast of participation in international fashion runways like the Mercedes Benz fashion week in Johannesburg, Milan's fashion night out.
She was mentored in Burkina Faso where she learnt about the ethical fashion process. There to mentor her were the likes of Franca Sozzani, Simonetta Gianfelici and the Ethical Fashion Initiative team
OPHELIA OKYERE DARKO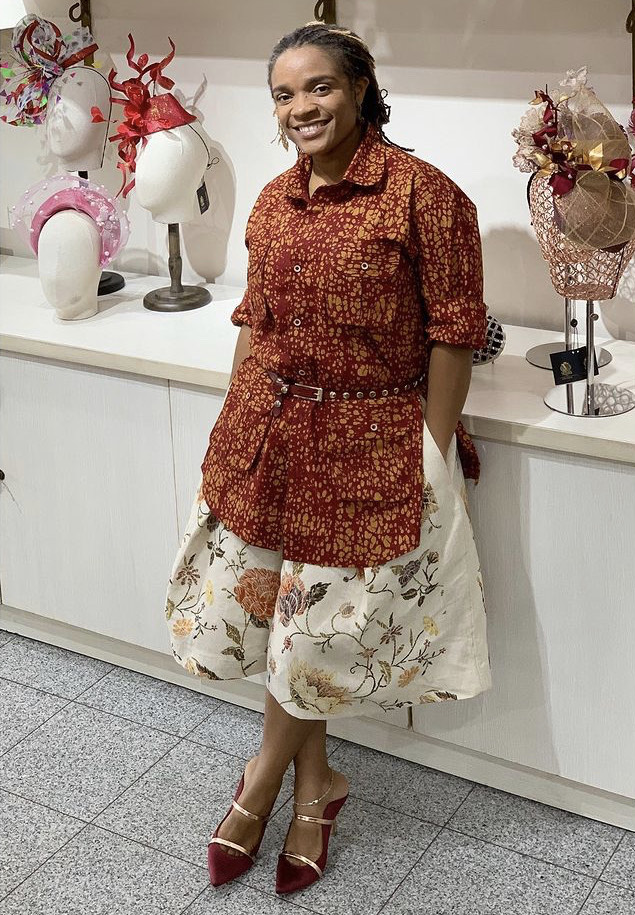 Ophelia Okyere Darko – Fashion designer and the Creative Director of Ophelia Crossland Designs Ltd. She had her training at Vogue Style School of Fashion and Design by Joyce Ababio where she was adjudged best graduating student in 2004.
She has made clothes for prominent personalities in Ghana including the former Speaker of Parliament, Joyce Bamford-Addo, the First Female Chief Justice, Georgina Theodora, former First Lady Nana Konado Agyeman-Rawlings, Gifty Anti and Joselyn Dumas.
She was named Swarovski's West African Ambassador in 2017. Swarovski selected her to represent Ghana at their Fashion Exhibition in Dubai.
She was also credited with the making of the gown Ghana's Miss Universe representative wore on the night of the finals in Thailand.
In September 2019, Crossland was announced as Africa and Ghana's sole representative at the Global Qipao Invitational Exhibition at the China National Silk Museum Hangzhou, The theme for the 2019 exhibition was "Weddings" and she created the Qipao with Ghana's Kente. Vogue Italia also featured her charity work with Ghanaian head porters popularly known as Kayayei in fashion.
NORA BANNERMAN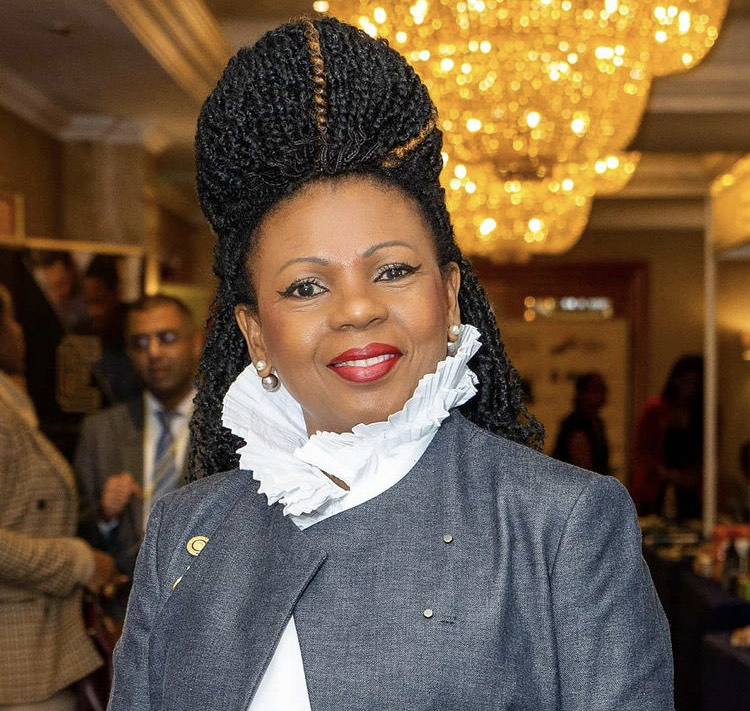 Nora Bannerman – The founder and CEO of Sleek Garments Export Ltd (SGEL) and the Managing Director of the Africa Sleek Institute of Creativity & Technology (ASICT). Fashion Designer Nora Bannerman decided to turn her God-given talent and lifelong passion, fashion design, into a thriving enterprise.
she is the owner of over 300-machine factory, Sleek Garments Export Limited, which she runs with her daughter, Natasha.
Over the years she has designed and styled for First Ladies of Africa, including Mrs. Nana Konadu Agyeman-Rawlings of Ghana, Mrs. Murtala Mohammed of Nigeria, the late Mrs. Winnie Mandela of South Africa, and Mrs. Grace Mugabe of Zimbabwe.
With sponsorship from the EU office in Ghana and Europe, she showcased the Nora Bannerman Collection on Fashion Runways and Trade Shows in Paris, Dusseldorf, and went on to participate in fashion shows in cities in Europe and in the USA.
In 1979, Ms. Bannerman established a Skills Development Training Institution, Sleek Fashion Institute, a non-governmental organization (NGO), giving skills to the youth, especially young women.
This organization is now known as the "Nora Bannerman Foundation" that seeks to develop the skills of disadvantaged young women doing menial jobs such as porters/kayayei for daily sustenance.
ROBERTA ANNAN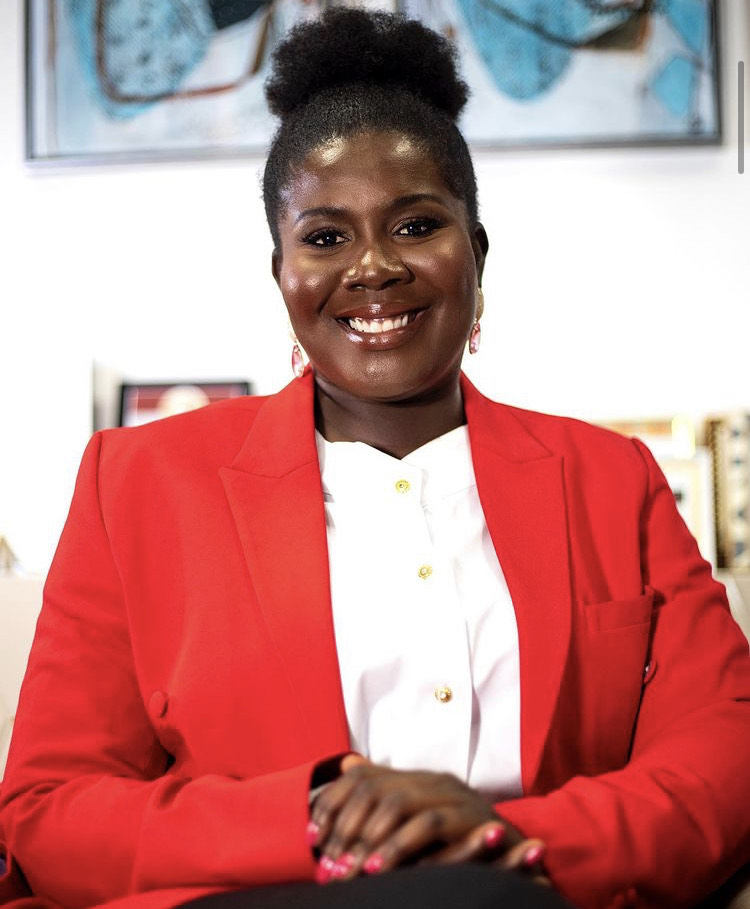 Roberta Annan – Founder of Frallain Group, a leading promoter of African luxury brands and a provider of risk capital for these brands. Frallain Group provides a platform with industry experts in Fashion, PR, Sales and distribution for the commercialization of these brands and integrating tangible social impacts into the brands' philosophies, and also the director of African Fashion Fund, an organization that empowers Fashion Designers from Africa and its diaspora to succeed in the global fashion industry and market. By providing designers with educational opportunities in partnership with established players in the fashion industry, the African Fashion Fund supports African designers' professional success.
She holds a Master's Degree in Biotechnology from Georgetown University. Roberta ANNAN has received numerous accolades across the world as a leading businesswoman and hailed as one of the most powerful women in business. She is the United Nation Environment Program (UNEP) Supporter for the Creative Economy. Year after year, she's been celebrated as one of the '20 under 40 Influential Business Leaders in Ghana' as well as the recipient of the 'Feminine Ghana Achievement Award'; the 'Woman 2.1 Summit Award'; the '40 under 40 influential Business Leader in Consulting; the '100 Young Influential Africans' and the list is endless.
SELINA BEBAAKO-MENSAH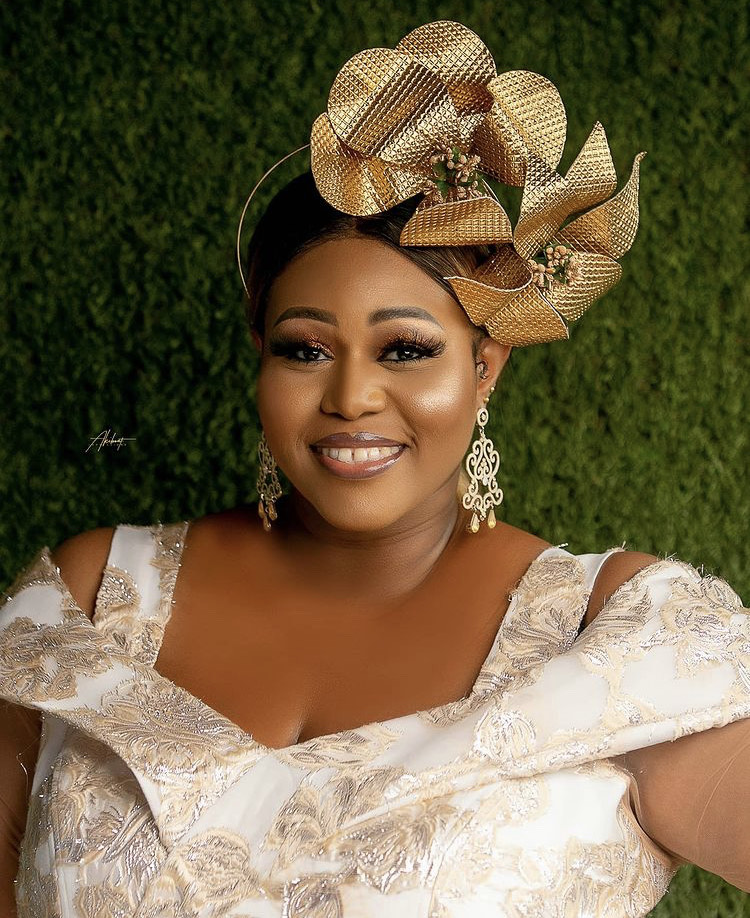 Selina Bebaako-Mensah – CEO and creative director of multiple award-winning Ghanaian fashion brand Selina Beb, a brand that was listed on Beyoncé's "'Black Parade" directory on beyonce.com
Selina Beb specializes in top-of-the-range accessories and Ready-to-Wear clothing for women, men, and children.
Selina Beb has participated on globally recognized platforms such as Africa Fashion Week, London, 2015; GUBA expo 2014 and 2016 in the UK; New Orleans Fashion Week, 2018; Glitz Africa Fashion Week 2013, 2016, 2018, and 2019, she was also awarded at the Bi-Annual European and International Women Inventors (EIWIIN) in Italy.
As a result of the brand's quality and authenticity, it has also won some top awards including being named the accessories designer of the year at Glitz Style Awards 2015 and won an award for exceptional Achievement in High-End Fashion Accessories at the Feminine Ghana Achievement Awards in 2016.
Written By : BETTY DIMEJI